Bicycle Services - Lewiston, Auburn Maine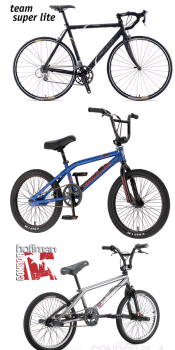 We repair and service all makes & models of bicycles, usually within one week.
Bicycle Services Hours:
Monday to Friday 9am - 5pm
Saturday 9am - 2pm
These are labor rates only parts not included
We provide free on the spot estimates
Bicycle Services & Repairs:

Free Bicycle Repair Estimate

Mechanical tune up without cleaning

Mechanical tune up with polish cleaning

Full tune up-reconditioning-and drive train cleaning

Drive train cleaning only

Department store reset ups

$25-$35

$45-$55

$65.00

$15.00

$55-$65

Bicycle Brakes or Shifting Repair

Adjustments per brake/shifter

Install Brake or Shift Levers

Install Brake Pads per brake

Install Cable per brake/shifter

Adjust / Bleed Hydraulic per brake

Other Disc Brakes Service

$6.00

$6.00

$6.00

$6.00

$15.00

$35/hr

Bicycle Wheels Repair

Tire or Tube Replacement per wheel

Tubular Tire Replacement per wheel

Hub Adjust per hub

Hub Overhaul per hub

Wheel Truing per wheel

Wheel Build per wheel

Spoke Replacement per wheel

Wheel Replacement per wheel

$6.00

$10.00

$4.00

$8.00

$12.00

$25.00

$15.00

$8.00

Bicycle Bottom Brackets or Headset Repair

Adjust

Install (bare frame)

Replace

Overhaul

Chase Threads (bare frame)

Remove Seized

$6.00

$6.00

$10.00

$8.00

$15.00

$25.00

Miscellaneous

Replace Chain

Replace Cassette

Replace Derailleur

Replace Pedals

Install Rack

Install Computer

Install Light Set

Scissors Sharpening

$4.00

$5.00

$12.00

$5.00

$10.00

$5.00

$5.00

$1.50-$5
Other Bicycle Services - call to schedule

basic repair classes coming this fall

novice riding and shifting lessons

delivery service

$55 per person

$35.00

$10 in the L/A area all other areas must call
We provide a wide range of bicycles and bicycle related products. If you can't find what you are looking for please contact us.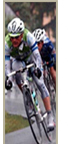 Tuesday - Friday: 9am - 5pm
Saturday: 9am - 1pm
Sunday, Monday: closed


Roy's Bicycle Shop supports the Dempsey Challenge with "The Dempsey Challenge Special" -- pre-order a Road Bike over $749.00 retail value and recieve 10% off MSRP plus one season of free service!