Used Bicycles - Lewiston, Auburn Maine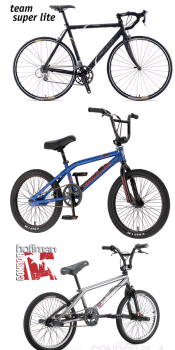 We currently have a wide variety of used bicycles for sale in our Bike Shop.
Featured Used Bicycles for Sale:
Mountain Bikes:

MONGOOSE ALTA
Manufacturer: Mongoose
Price: $175.00
16" mountain bike
ROSS BICYCLE
Manufacturer: Ross
Price: $150.00
Ladies 15" classic mountain bike
Road Bikes:

CLASSIC SCHWINN TRAVELER
Manufacturer: Schwinn
Price: $300.00
Three speed road bike
Kids Bikes:

20" TORKER
Manufacturer: Torker
Price: $75.00
See our bicycle parts and accessories for sale online
We provide a wide range of bicycles and bicycle related products. If you can't find what you are looking for please contact us.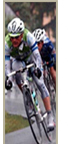 Tuesday - Friday: 9am - 5pm
Saturday: 9am - 1pm
Sunday, Monday: closed


Roy's Bicycle Shop supports the Dempsey Challenge with "The Dempsey Challenge Special" -- pre-order a Road Bike over $749.00 retail value and recieve 10% off MSRP plus one season of free service!