For Sale: Many New Bicycles! Marin, Fuji, Redline, Hoffman, Torker, Trailmate & Sun Bicycles. Mountain Bikes, womens bicycles, tandem bikes, used bicycles, classic used bicycles, bike parts, bicycle accessories, bike kits, bicycle gear, girl bikes, kid bikes, bike helmets, gloves, bags, racks, pumps, cables, training wheels, stems, hydration packs, wheels, tubes, stickers, derrailleurs, shocks, grips, handle bars, brakes, pedals, seats, seat posts, bike tools, bike clothing, pegs, free style parts, cranks, headsets, chains, lubricants, polish, degreaser, bike grease, cork tape, handlebar tape, chain rings, scooters, unicycles, baby seats, car racks, thule, roadegear, sram, gripshafts, krytec, triflow, park, WTB, VELO, GYRO, Diacomp, Tekto, SPED, bike shoes & much more for sale!

We currently have the following bike racks for sale at our Bike Shop. Please click the bicycle rack manufacturer name to visit the manufacturers site.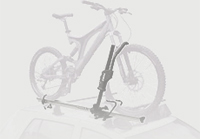 Bicycle Racks For Sale:

Delta Mega Rack
Manufacturer: Deltacycle
Price: $41.99
Quick fit seat post rack - less than 600gr holds up to 40 lbs - Fits any bike
---

Topeak Explorer Bike Rack
Manufacturer: Topeak
Tough 6061 aluminum black finshed stainless steel fitting brackets.