Bicycle Rentals - Lewiston, Auburn Maine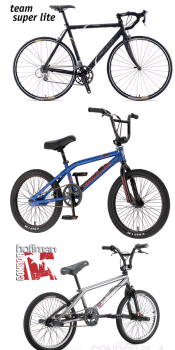 Roy's Bicycle Shop offers complete and affordable bicycle rentals.
We have a great bicycle selection to suit the terrain and conditions which you will travel; tandem, mountain bikes, touring bikes and trailers, bikes with child seats and children's bikes.
Bicycle Rentals
Adult Bicycle Rentals
1 - 2 days $25 / day
3 - 5 days $20 / day
6 + days $15 / day
We provide a wide range of bicycles and bicycle related products. If you can't find what you are looking for please contact us.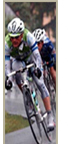 Tuesday - Friday: 9am - 5pm
Saturday: 9am - 1pm
Sunday, Monday: closed


Roy's Bicycle Shop supports the Dempsey Challenge with "The Dempsey Challenge Special" -- pre-order a Road Bike over $749.00 retail value and recieve 10% off MSRP plus one season of free service!